Illuminate Your Backyard With A Variety Of Low Energy LED Bistro/Patio Lighting options from JVS CHRISTMAS LIGHTING

Our custom bistro patio lights will create a warm and inviting ambiance that your family can enjoy at all hours, during every season!
Is Your Patio Ready for Summer?

Plan on spending quality time this summer on your porch, patio, gazebo, tiki bar, or deck? Why not light it up with JVS Bistro/Patio lights?
Bistro Lighting Is Ideal For:
• Residences
• Commercial/Retail Spaces
• Model Homes
• Office Buildings
• Hotels
• Car Dealerships
• Parks & Public Areas
• Gated Community Entrances
Bistro Lighting For Your Business Will:
• Create A Memorable Experience
• Increase Foot Traffic
• Improve Visibility
• Generate Marketing Opportunities
• Provide A Measurable ROI
No architectural lighting job is too big or too small, we work with any style or budget to create the perfect lighting effect for your space. Our LED bistro lights are the ideal choice for lighting a patio, deck, porch, or garden. They're also a highly sought-after option for parties, weddings, special events. Adding exterior lighting to your home will increase security, value, and curb appeal.
Our Process Is Easy

We provide start to finish service – including a complimentary design consultation, free estimates, commercial grade lighting, fasteners and equipment, professional installation, and optional maintenance plan.
Schedule An Estimate
Give us a call or submit to our contact form to receive a free, no obligation quote on your bistro lighting installation.
Design Consultation
Stay Off The Roof's lighting design experts will create a custom lighting plan for your desired area or venue. No job is too big or too small, we can create a design to complement any space!
Installation
We schedule a date and a time for one of our professionally trained technicians to visit your home or event space and install your preferred lighting design setup.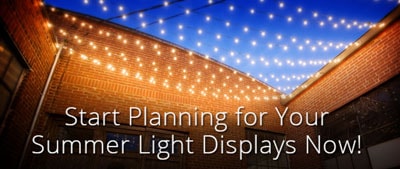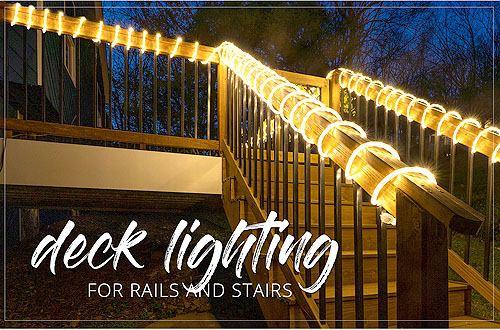 Click Image To Enlarge Or To View Gallery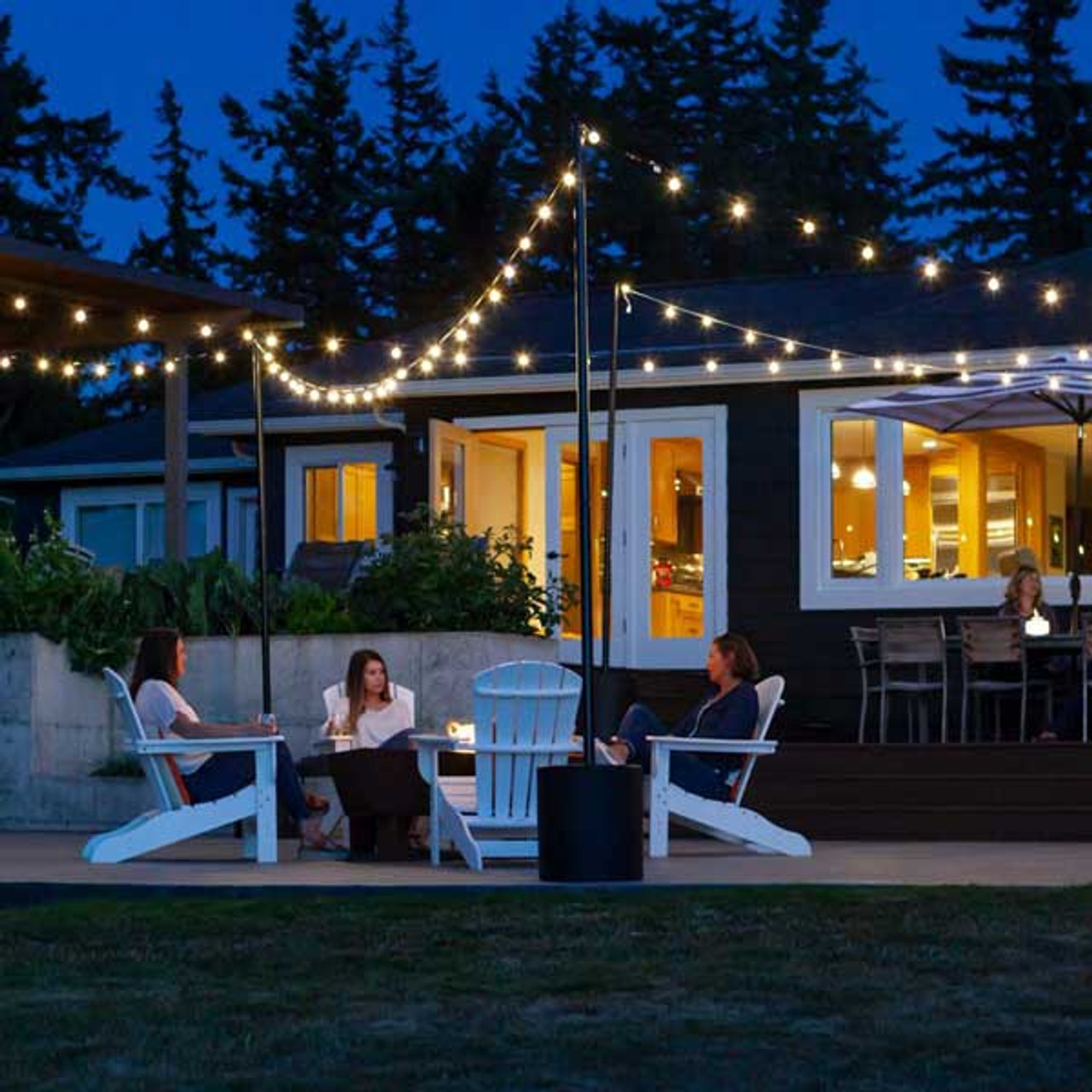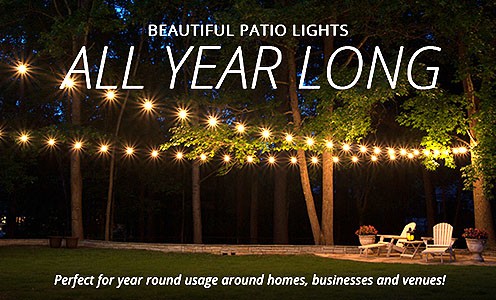 Year-Round, Outdoor Or Indoor Tree Lighting
Our cherry trees can be used as holiday light, festival lights, celebration lights, wedding lights, party lights, event lights, stage lights, hotel lights, shopping center lights. Different ceremonies and festival, and decorating parks, tourist resort, shopping center, squares, hotels, street of cities, amusement park, night club, night bar, plaza, hall and even your garden ,indoors and outdoors. Super bright lights even in day time!