Our desire is to create an "extraordinary" holiday experience for you and your loved ones. Our service can really "un-complicate" and simplify your life. The lease quote you were given includes everything from lights, install and takedown, and storage. From our design and installation to our pro-active maintenance to our removal and storage of the decorations, JVS Christmas Lighting is your best choice! We know you want your home decorated correctly, promptly and with the greatest attention to detail – that's exactly how we work.
• Design Unique To Your Property
• Property Friendly
• Thorough Installation
• Proactive Service and Maintenance
• Convenient Take Down Service
• One Line Sales & Specials
• Trouble-Free Secured Storage
• Flexibility Upon Renewal
• Ability to Build Display Over Time
• Annual Consultations
• Year-round Decorators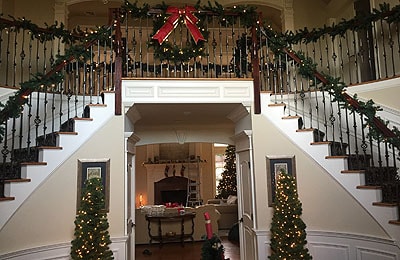 We look forward to YOU becoming one of our valued clients!